On July 5th, Krokodiloes, the most influential a cappella group with the longest history in Harvard, arrived in beautiful Henan province at the invitation of futurename.cn. They have made wonderful cultural exchanges with teachers and students from Zhengzhou Foreign Language School. Those who participated in the event are Wang Lujun, the leader of the research team, Vice- principal Li Maoqi and Secretary Lu Pengfei of Zhengzhou Foreign Language School, staff of the research team, teachers and students.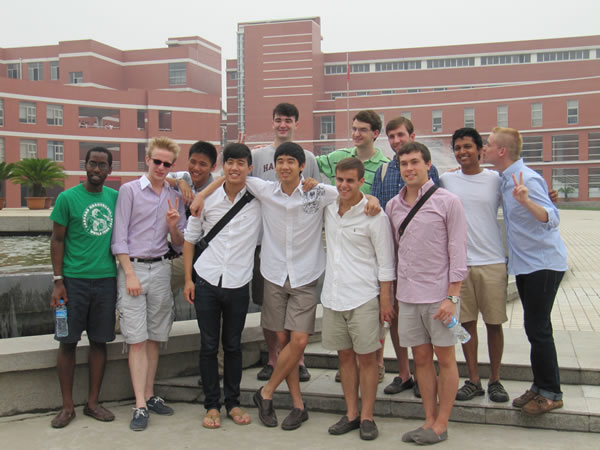 The 12 undergraduates of Harvard Krokodiloes walked in ZhengzhouForeignLanguageSchool.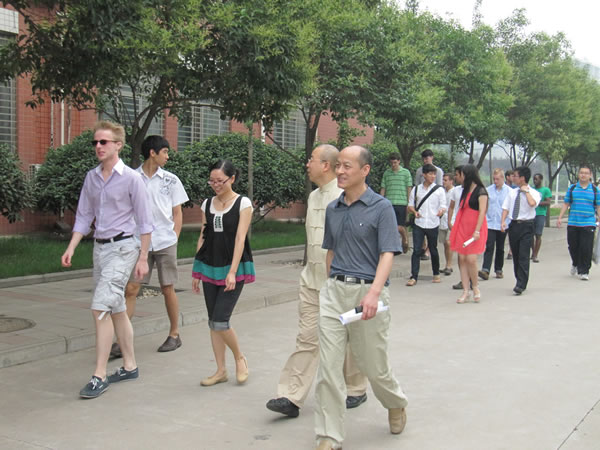 Accompanied by Vice- principal Li and Mr. Wang, members of the choir visited the beautiful school. Having seen the neat red teaching buildings, the Harvard undergrads can't help saying, "This is a small Harvard!"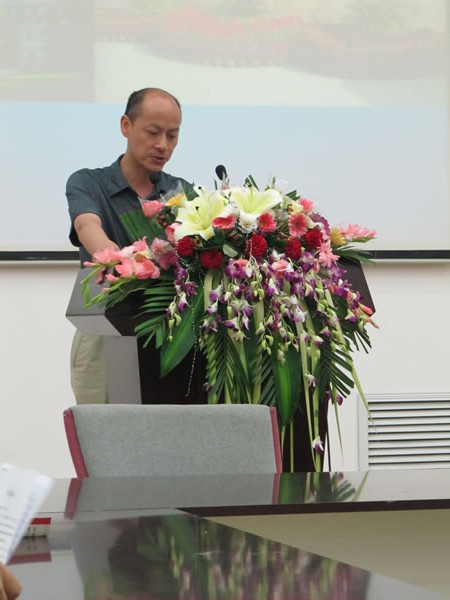 Hosted by Qiu Yingxuan and Yang Zhenghao from ZFLS, the exchange activity started smoothly at 9:30 AM. Vice-principal Li Maoqi first extended a warm welcome to the Harvard Krokodiloes and the research team. After that, he gave a brief introduction about the school in fluent English.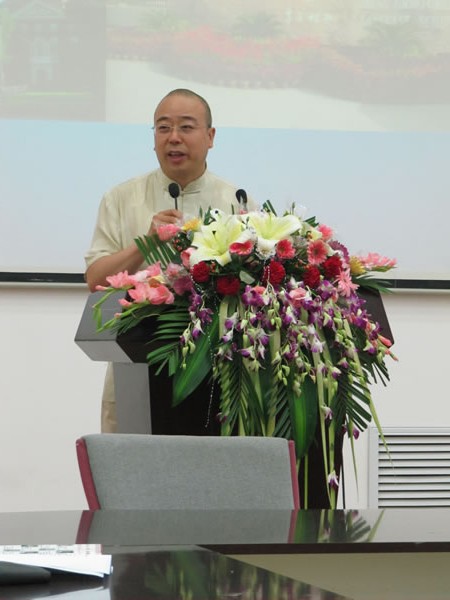 Wang Lujun, the director of the leadership research team, expressed his heartfelt gratitude to teachers and students for their warm reception. Meanwhile, he hoped that students could take an active part in various activities to broaden their horizon and enhance their capacity. They should make great efforts to develop a sense of mission, responsibility and organization and management ability to be eligible high school students.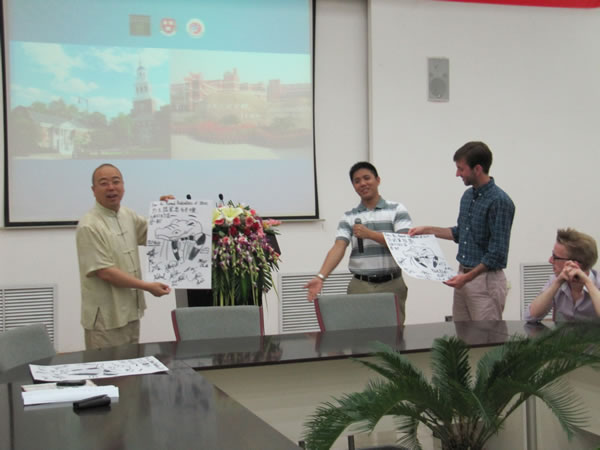 The Harvard Krokodiloes gave away hand-drawn posters of Crocodile Dundee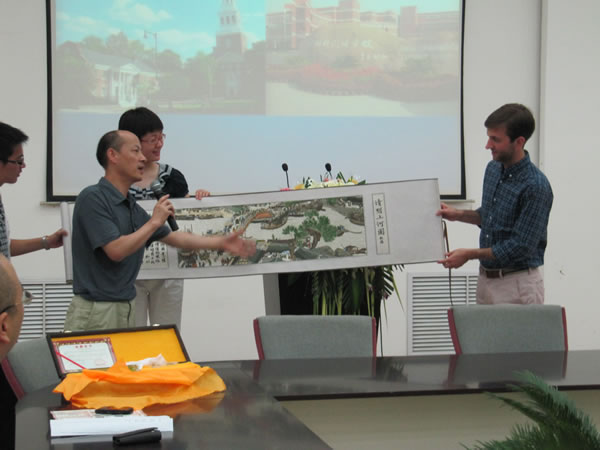 ZhengzhouForeignLanguageSchool presented a delicate scroll painting of Riverside Scene at Qingming Festival to friends from Harvard.
Afterwards the choir and students had a free talk. Surrounding Harvard undergrads, the students asked all the topics they were interested in with fluent English. And the Harvard boys shared their school life in Harvard and growing experiences after they entered college.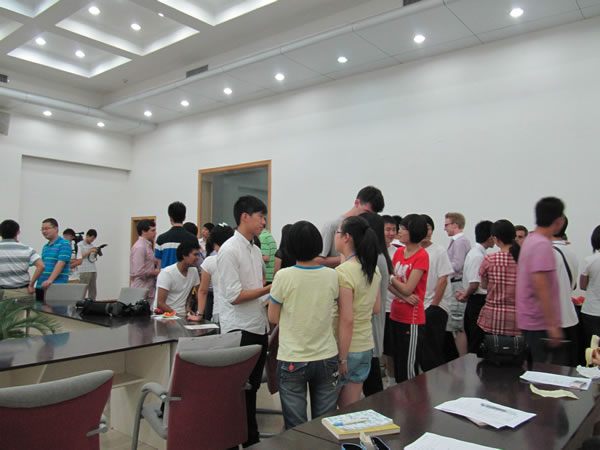 Kevin Chow was answering questions patiently.
Andrew Cone was communicating with students.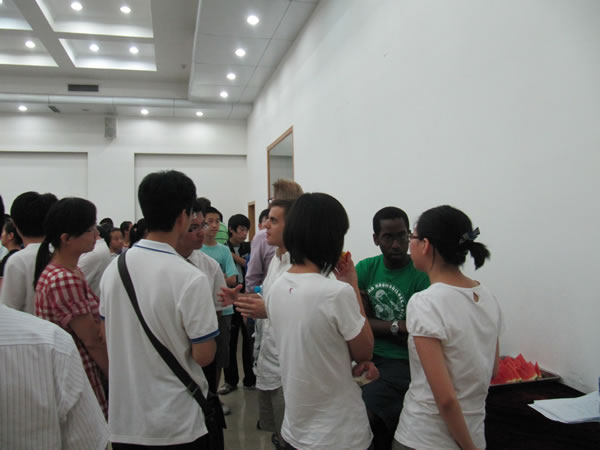 Michael Cherella and Barthalomew Sillah were sitting among the students
At 3:00 PM, "Listening to the Rhythm from Harvard"-- The Harvard Krokodiloes concert in ZhengzhouForeignLanguageSchool officially started. They sang early pop songs of various schools and styles, including jazz, rock and ballad in a form of a cappella. From traditional songs to pop ones, their performance was very humorous and splendid. By this unique style and sounds of nature, they received prolonged applause from all the students.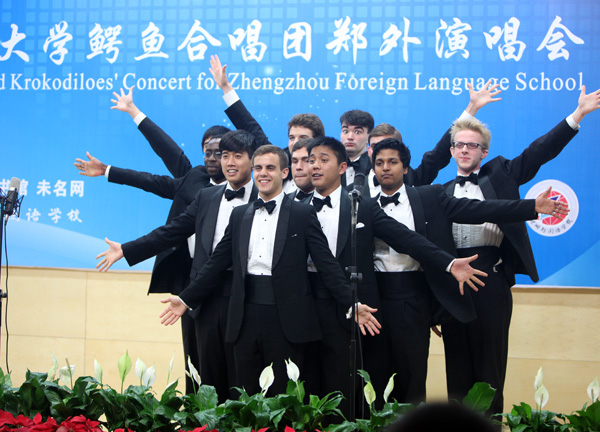 With the end of the concert, the exchange activity was completed successfully. The arrival of Harvard Krokodiloes not only broadened students' horizon, but also promoted the exchanges of Eastern and Western culture, which was quite popular among the students. According to the research team, there would be more exchange activities like this held in other experimental schools throughout China, so more students could participate in different links of the events preparations and enhance their leadership in practice.